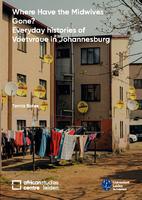 Where have the midwives gone? Everyday histories of Voetvroue in Johannesburg 
Tamia Botes

Abstract
This book is based on Tamia Botes's Master's thesis 'Where Have the Midwives Gone? Everyday Histories of Voetvroue in Johannesburg', winner of the African Studies Centre, Leiden's 2021 Africa Thesis Award. At the heart of a complex network of knowledge sits the Voetvrou — a black autonomous midwife who looks after the health of and nurtures new life in her community. She mentors others in these practices and, in this way, shares her knowledge across communal lines. But who is the Voetvrou? What is her history? What constitutes being a Voetvrou? How does one become a Voetvrou? Harriet Deacon (1998) identifies a broad shift in power relations between medical men and black autonomous midwives in the nineteenth-century Cape Frontier. These relations were underpinned by growing racialism at legal and institutionalised levels and effectively squeezed black women out of the practice of midwifery — hence their apparent disappearance from public archives from 1865 onwards. However, these black autonomous midwives have not disappeared. This research asks: Where have the midwives gone?
Order online


Language and education in Africa: a fresh approach to the debates on language, education, and cultural identity 
Bert van Pinxteren

Abstract
Using a new quantitative comparative analysis, this study shows that maintaining former colonial languages as medium of instruction in schools in Africa will become impossible to sustain. Over the next decade, some African countries will have to transition to African languages. The issue of language choice has vexed researchers and policymakers. The study shows how all over the world, designedlanguages serve speakers of several discerned languages. This solution could also be used in Africa, as demonstrated through six brief case studies. African languages in education will bolster the new, decolonised cultural traditions already taking shape on the continent.
Order online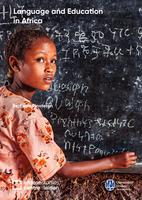 Visit our bookshop to order other publications.