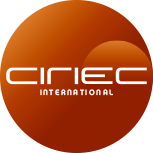 CIRIEC
general 02/03/2022
NEW PRESIDENT

OF THE CIRIEC INTERNATIONAL

SCIENTIFIC COMMISSION

"PUBLIC ENTERPRISES / PUBIC SERVICES" 

 Eoin Reeves is Associate Professor of Economics at the Department of Economics at the University of Limerick, Ireland.  His research interests lie primarily in the economics of public enterprise, public sector reform, infrastructure policy and the public-private mix in public service delivery.  This includes issues such as privatisation, liberalisation, and different forms of private sector participation in the delivery of public services such as PPPs.  He has published number of papers.

3 new research Working Groups will be led under the Scientific Commission « Public Enterprises / Public Services »:Public Enterprise and the Sustainable Development GoalsGovernance and accountability (Governability) of multiple values of municipal corporations (MCs)Accountability, anti-corruption, and transparency policies in Public owned enterprises (POEs)During the next CIRIEC Congress in Valencia (June 13-15), Eoin will share the recent Irish experience about Providing Essential Broadband Services.